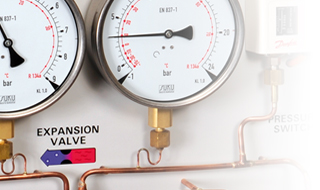 Physics
At 3B Scientific, we believe hands-on, inquiry-based education lies at the heart of producing new generations of creative, impassioned scientists that are destined to make the world a better place. We only carry engaging, exciting, simple, and thought provoking products that are in-line with this vision. We want students and teachers to love science as much as we do.

This complete set comprises:
A stable 300 × 200 mm base plate
A light source with condensor and slit-holder to obtain several types of light beams, with a 12 V 21 W lamp; connection via cable and 4 mm safety plugs. Supplied with two
...
Item: U29305 [1010044]
---

Replacements for Electrolyser
Item: U29327 [1010055]
---

Low Form Beaker
Material: Transparent TPX
D x H: 50 x 70 mm
Item: U29330 [1009759]
---

Material: Transparent TPX
Divisions: 1 ml
Item: U29333 [1010059]
---

Material: Transparent TPX
Divisions: 2 ml
Item: U29334 [1010060]
---

The Adiabatic Gas Law Apparatus is used to investigate the compression and expansion of gases, either rapidly under near adiabatic conditions or slowly under isothermal conditions with direct measurement of pressure, volume, and temperature. Sensitive ...
Item: U45016 [U45016]
---
VERTICAL AMPLIFIERS (CH 1 and CH 2)
Sensitivity: 5mV/div to 5V/div. 1 mV/div to 1V/div (at X5 MAG)
Attenuator: 10 calibrated steps in 1-2-5 sequence. Vernier control provides fully adjustable sensitivity between steps, adjustment range 1 ...
Item: U47223
---