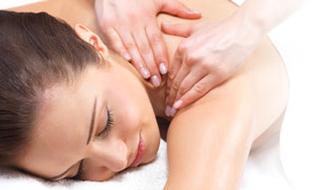 Sassi- (Italian) plural. stone, pebble.

This revolutionary new product takes the massage experience to an amazing new level! "Sassi Stones" are self-heating massage stones.

Made of the highest quality "Moroccan Sand" Stoneware, these stones are ...
Item: W41111SS
---
These sedimentary stones are effective in the use of cold applications. Their use increases micro circulation and can aid in decongestion of tissue when used with warm stones.
Item: W41112
---

These smooth stones are comprised of Basalt Lava and have an amazing ability to retain temperature. This set includes 50 stones. Stones sizes listed are approximate and may vary. Color of the basalt stones will vary.

Set Includes:
...
Item: W41112H
---

Set of 8 Toe stones made of basalt.
Item: W41117
---

Large basalt contour stone used in placement. For example, it can be placed on the soles of the feet, occipital or sacral area.
Item: W41118
---

This Digital Professional Stone Heater allows you to precisely control the temperature of your stones before, during and after the treatment. Warmer is roomy enough for a set of 50 stones and includes (1) silicone liner to absorb stone noise and protect ...
Item: W4112W18
---
The Energy Stone Drum is a rolling energy stone for hot therapy. The micro-waveable rolling stone ball within a solid wood drum provides long lasting heat.

Great for body and face massage after acupuncture and massage. Also good for use in aromatherapy ...
Item: W53134ED
---

NCBTMB Approved 16 continuing education hours

VIDEO COURSE

This course was designed to instruct the massage therapist on the therapeutic healing effects of Hot Stone therapy. The deep heat penetrates the soft tissue allowing the client to relax ...
Item: W60660HS
---

Kelly Lott created this unique and innovative technique for treating migraine headaches. She is a highly respected, award winning, nationally certified massage instructor. For more than a decade she has continued to test and experiment with a variety ...
Item: W60670CS
---

Learn how to effectively use hot and cold stone therapy in your facial services. This comprehensive DVD will walk you through the preparation, contraindications, necessary equipment and treatment protocols. Taught by Natalie Law, LMT, Esthetician and ...
Item: W60670SF
---